Whether you've just started or are a few months into the process, I'm sure you've noticed how much work goes into planning a wedding! It's actually one of the most stressful things people go through before marriage. However, there are so many professionals who can help bring your wedding vision to life months before your wedding and on your actual wedding day. With the right vendors on your team, you can stress less and enjoy the wedding planning process more. As a newly engaged couple, there are a few things you should do before you get into the nitty-gritty of wedding planning, like celebrate with your fiancé, friends, and family. But once you're ready to dive in, use this wedding vendor checklist to help you decide who to hire for your wedding and when to book them.
Wedding Vendor Checklist to Help Plan Your Big Day
Planning your wedding can be exciting and daunting at the same time. There are so many decisions to make! Who will help me get my dress fitted? Who will take care of catering? What about the flowers? Which wedding vendor should I book first? The list goes on! Luckily for you, we know what and who it takes to put on a fantastic wedding. Discover the 10 most important wedding vendors to hire to make your entire wedding planning experience way more enjoyable.
1. Wedding Planner
Your wedding planner is an essential vendor to hire as soon as you choose your date. (And I'm not just saying that because I'm a wedding planner.) When you select an experienced planner from the beginning, it makes every other aspect of planning your wedding so much easier. For example, when you choose Park Avenue Event's full-service wedding planning package, we help you secure every other vendor on this wedding vendor checklist. Plus, we help you understand and sign contracts, schedule viewings and tastings, and even manage your wedding budget so you stay within your means. 
2. Wedding Venue 
Although a place, not a person, your wedding venue is considered a "vendor" at your wedding, which is why it's on our wedding vendor checklist. It is also the second most important decision to make after hiring your wedding planner. Popular wedding venues are booked well in advance, so it's crucial to select your wedding date, budget, and venue early on in the wedding planning process. (12 months before your wedding is ideal, but for a shorter engagement, the sooner, the better.)
3. Wedding Photographer and Videographer
Regardless of whether you're having a large wedding or an intimate elopement, you'll want to be able to look back on photos of your wedding day. A wedding photographer will capture all of the details, events, and people at your wedding. Hiring a professional ensures you have beautifully photographed pictures to look back on for years to come.
You'll also want to book a wedding videographer to capture audible footage of special moments like your vow ceremony and reception dance party. Some vendors offer both photography and videography services, but it depends on who you choose and their expertise. Whether you book one company for both services or find two separate vendors, be sure to hire a videographer as well as a photographer for your wedding. 
4. Florist
Florals are an integral part of most wedding designs, so selecting and working with your florist early on in the planning process is important. This is especially true if you plan to incorporate florals into more elements of your wedding than just your bouquet. Often, couples use florals for centerpieces, the wedding ceremony arch, aisle decoration, reception tables, and entryways.
5. Band/DJ
You have options when it comes to choosing musical entertainment for your wedding. Some couples hire a band, while others opt for a DJ. Either way, you'll want to hire your musical pros with plenty of time to ensure they have everything they need to set up at your venue, whether that's a stage or ample electricity for their instruments and equipment.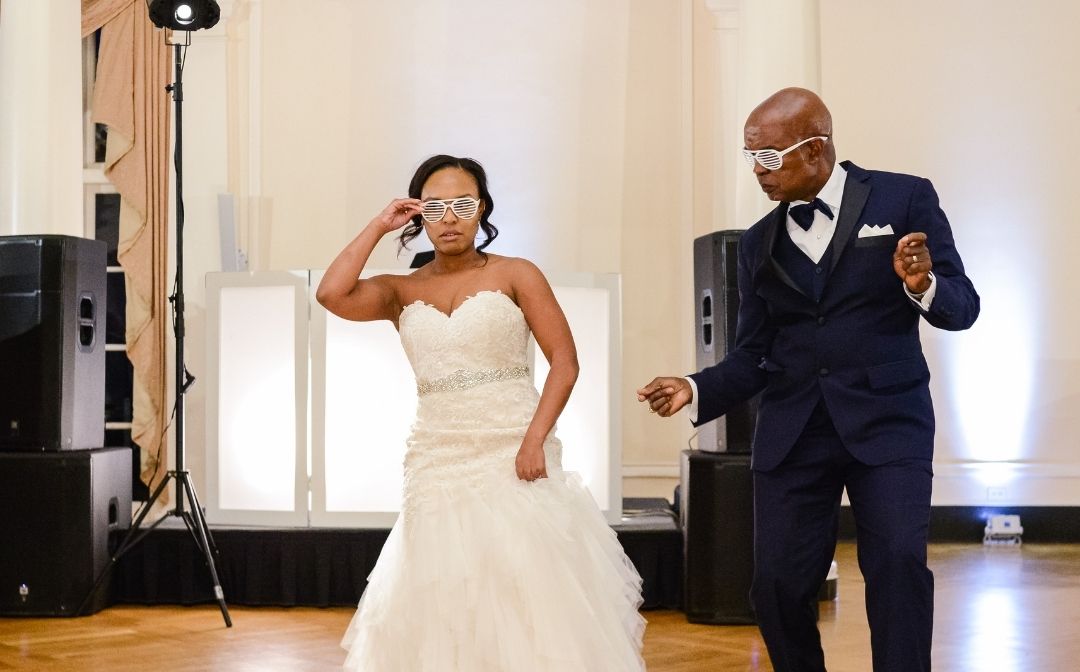 6. Caterer and Bartender
You want to hire your wedding caterer with plenty of time to taste and choose the perfect menu for your wedding. And if you're having any type of bar or specialty drinks, you'll also want to plan those, whether you hire a bartender through your catering company or independently. 
7. Cake Baker
If you're going with a traditional wedding cake, you should choose a baker at least six months before your wedding if possible. Other options for wedding dessert include cupcakes, a donut wall, or an array of sweets served buffet style. Once you know your guest count, you can choose the type and amount of dessert to serve at your wedding.
8. Officiant
Whether you ask someone you know to officiate your wedding or hire a professional officiant, you should solidify this person around four months before your wedding. That way, they have plenty of time to write your ceremony speech, and you have plenty of time to make edits as needed. 
9. Hair and Makeup Pros
If you're hiring professional glam pros to help you look your best on your wedding day, you'll want to select them with plenty of time to do a trial run before your actual wedding. While you can do your hair and makeup yourself, there is something special and relaxing about putting your look in the hands of a professional. 
10. Anything to Add Extra Sparkle
Some other optional wedding vendors that deserve a spot on our wedding vendor checklist are a rental company if you're bringing it seating or decorations for your wedding, a transportation company if you're providing guest transportation, and a party favor company if you want to put together something special for your guests. 
What are the Main Vendors You Need for a Wedding?
As you can tell, there are a lot of essential vendors on our wedding vendor checklist, like a wedding planner, photographer, venue, and florist. Researching, interviewing, and selecting the perfect vendors for your wedding takes time. However, when you hire a wedding planner first, they can help you do all the rest. At Park Avenue Events, our full-service wedding planning package includes hands-on help with hiring vendors, such as:
Providing vendor referrals

Reviewing and negotiating vendor contracts 

Attending meetings with vendors

Attending final site walkthrough

Placing follow-up calls with vendors to ensure everything is in order

Confirming vendor arrival time and services before the wedding

Sending vendors their itinerary and timeline for the wedding
Plus, we attend your wedding to ensure everything goes smoothly on your wedding day!
Benefits of Hiring Wedding Vendors Over DIY
The most significant benefit of hiring wedding vendors rather than having a DIY wedding is that it takes a lot of the stress and pressure off of you. Planning a wedding is a full-time job on top of all of your other responsibilities. You can save yourself a lot of time and worry by putting elements of your wedding into the hands of professionals who do their craft for a living. Other benefits are that vendors are contracted to ensure everything is done on time, can save you money (because a DIY wedding can sometimes cost more than a professional one!), and help solve any problems ahead of time!
Plan Your Wedding with Park Avenue Event's Wedding Vendor Checklist
If you follow our wedding planning checklist to start planning your wedding, the first thing you'll want to do is hire a wedding planner. At Park Avenue Events, we would love to talk with you about your dream wedding and the services we have to help bring it to life. Contact us today!