It's no secret that the COVID-19 pandemic greatly impacted the 2020 wedding season. Weddings were altered, others postponed, and some even canceled. Navigating the ever-changing safety guidelines and regulations became a full-time job. Now, as we head into the second half of 2021, it's important to consider where we are in terms of having weddings during COVID. Because the truth is, the pandemic isn't over quite yet. So, whether your 2020 wedding was postponed or you are just now starting the wedding planning process, here are some things to consider as you prepare to say "I do."
Weddings are Happening, but COVID is Still Here
From postponed 2020 weddings to planned 2021 weddings, couples across the nation are getting married. If you are recently engaged and deciding when to have your wedding, aim for 2022 or later. Because so many couples rescheduled their weddings for 2021, vendors are booked.
However, although mask mandates were lifted and social distancing relaxed at the beginning of 2021, new variants of the virus are spreading quickly, according to the CDC. And while the COVID vaccine is widely accessible, it doesn't mean you should toss all precautions to the wind. If you're planning a 2021 or 2022 wedding, staying up to date on the latest COVID updates is essential. Doing so will help you determine details about your wedding.
Monitoring the ever-changing pandemic guidelines can be overwhelming. At Park Avenue Events, we stay up to date on what's happening. That way, we can help our couples navigate this time with ease. If you want to start planning your wedding but are nervous about solidifying details due to COVID, let's talk about your options!
Tips for Planning Weddings During COVID
While it may feel intimidating planning your wedding during COVID when there is still so much uncertainty, love can't be stopped. If you want to get married in 2021 or 2022, here are four tips to help make sure you have a fantastic wedding.
1. Consider Your Venue
The CDC recommends that large gatherings, like weddings, take place outdoors where there is ample room for guests to keep six feet of distance between others. If you want to have your wedding indoors, consider a micro wedding with fewer guests. These small, intimate wedding celebrations became very popular in 2020, and many couples are still opting for this type of wedding. That way, if gathering restrictions become stricter, there is less altering that needs to happen.
Regardless of the type of venue you choose, be sure to familiarize yourself with the COVID rules of your city or state, as well as the venue. With ever-changing regulations, some venues have put their own guidelines in place, especially those with a restaurant or who serve food. It's important to know what these are when planning your wedding during COVID.
2. Put a Safety Plan in Place
Whether you opt for a large ceremony or intimate wedding, considering the safety of yourself and others is vital. That is why we recommend having a clear safety plan in place from the beginning. Because this is such a unique time, your guests will need more information about what to expect when attending your wedding. And the clearer you are, the better, so there isn't any miscommunication or unmet expectations.
For example, let guests know of any social distancing or mask guidelines you'd like upheld at your wedding for both vaccinated and unvaccinated guests. Additionally, you may choose to ask all guests to show proof of vaccination before attending your wedding. There are ways to gracefully navigate such a decision, such as including this requirement on your invitations and stating it on your wedding website.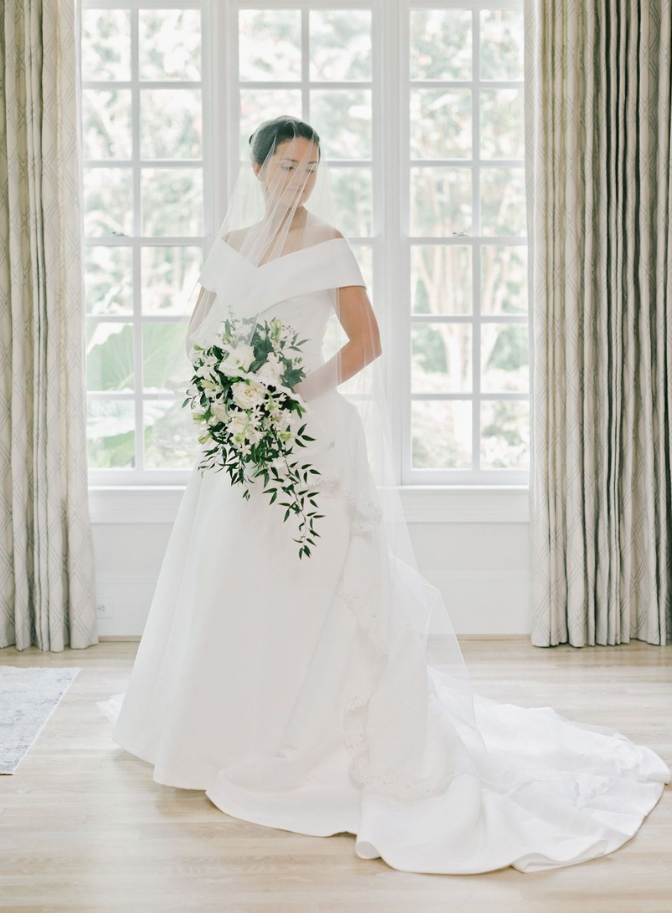 3. Decide on Your Vaccine Requirements
Some couples may choose to set precise vaccine requirements for their wedding. Doing so is a personal decision you should make with your fiancé and other close family members. If you decide to ask guests to show proof of vaccination to attend your wedding, make this clearly known. Put the proof requirements on your wedding invitations and wedding website. Be clear on what is required. That way, someone doesn't travel a long distance to attend your wedding, only to not have the proof needed to do so. For example, will a photo of a vaccine card work, or do guests need to bring the actual card with them? Does a negative COVID test suffice for attendance?
Naturally, asking guests to show proof of vaccination to attend your wedding may ruffle some feathers. There will be guests who are unwilling or unable to meet this requirement, which can cause frustration. Because of this, it's essential to have alternative options for being part of your special day. For example, if you choose to set the requirement, plan to live stream your wedding for guests who can't attend in person. That way, those you love will still be able to celebrate with you from afar.
4. Hire a Wedding Planner Sooner Rather than Later
Because of the pandemic, hiring a wedding planner to help you navigate weddings during COVID is more important than ever. Not only do couples have the usual stress of planning the most important day of their life, but now there is more to consider. Wedding planners help with so much, from developing a solid plan B to finding available vendors and ensuring favorable contract terms to helping you enjoy the planning process. At Park Avenue Events, we are here to help you plan the wedding of your dreams, even during COVID. Contact us today to learn more about our unique planning services for weddings during COVID!