So you're thinking about having a destination wedding? Lucky for you, there are endless possibilities for planning your perfect wedding experience, whether you want an exotic beach ceremony or a traditional event in a charming European city. Of course, it can be tough to know where to start with all the options out there. Discover our five favorite destination wedding ideas for the most unique and unforgettable celebration. 
5 Destination Wedding Ideas for Planning Inspiration
Planning a destination wedding takes a lot of time and effort, but it is so worth it. As a destination wedding planner, I love helping couples choose the perfect location and plan their dream wedding, whether it's close to home or miles away. If you're looking for planning inspiration, you've come to the right place because these are the best destination wedding ideas for a one-of-a-kind event.
1. Redefine "Destination"
A destination wedding is a wedding that doesn't take place in the city where you live, meaning a different city, state, or country all constitute a destination celebration. With that in mind, the options are endless when choosing your destination wedding location. Here are some ideas:
Mexico

– A Cabo destination wedding is ideal because it's out of the country but still close to home. 

Hawaii

– With some of the most beautiful mountain and ocean views, a Hawaiian wedding on any of the islands is sure to impress. 

Italy

– If you're going for rustic romance, have your destination wedding in Italy.

Jamacia

– It doesn't get much more tropical than Jamaica for an unforgettable beach wedding.

Las Vegas

– A destination wedding in Vegas is perfect for couples who love to party and have a good time. 

Alaska

– The views are breathtaking, and the experiences are unforgettable in Alaska, making it a beautiful (albeit chilly) destination for your wedding. 

Puerto Rico

– This is an ideal destination because it has out-of-country vibes, but U.S. citizens don't need a passport to travel there. 

Savannah, Georgia

– Savannah is just one of the many incredible cities to have a destination

wedding in Georgia

.

U.S. Virgin Islands

– Another U.S. territory that doesn't require a passport, the U.S. Virgin Islands are a top destination wedding choice. 
2. Extend the Celebration Beyond Your Wedding Day
If you and your guests are going to travel for a destination wedding, you might as well make the most of the trip. While a traditional wedding is typically a one or two-day affair, a destination wedding can utilize an entire week. Here are some destination wedding ideas for an extended celebration to get the most out of the experience:
Monday:

Arrive at your destination and ensure everything is ready for you and your guests.

Tuesday:

Get together for a welcome party in the evening once all your guests have arrived. 

Wednesday:

Take advantage of the best sights and things to do in the area and organize an activity where all your guests are invited, like a beach day.

Thursday:

Spend more time exploring the destination and plan another organized event for all your guests, like a tour of a historic site. 

Friday:

Have your wedding rehearsal and rehearsal dinner

Saturday:

Get married to the love of your life with a traditional ceremony, cocktail hour, and reception. 

Sunday:

Gather with your loved ones once more for a send-off brunch to thank everyone for coming to celebrate your marriage!
3. Incorporate Local Culture Into Your Event
Regardless of the destination wedding location you choose, you can incorporate local culture into your wedding celebration. Some fun and easy ways to do this are to serve a popular, local drink at your reception, cater your wedding dinner with local cuisine, dance your first dance to traditional music, and incorporate wedding traditions of the area into your ceremony. 
4. Provide Your Guests with Destination Wedding Essentials 
One of the most important aspects of a destination wedding is the guest experience. You need to make sure your guests feel comfortable and welcome from the moment they arrive. A fun way to do this is to put together a welcome bag for each guest or family. Include items relevant to the destination, unique gifts, and personal touches, such as:
Sunblock or bug spray, depending on the environment

A list of "must-see" sights

A hand-written note welcoming them to your wedding week

An itinerary of the week's events

Snacks, water bottles, candy, and/or mini bottles of alcohol

Local gifts or souvenirs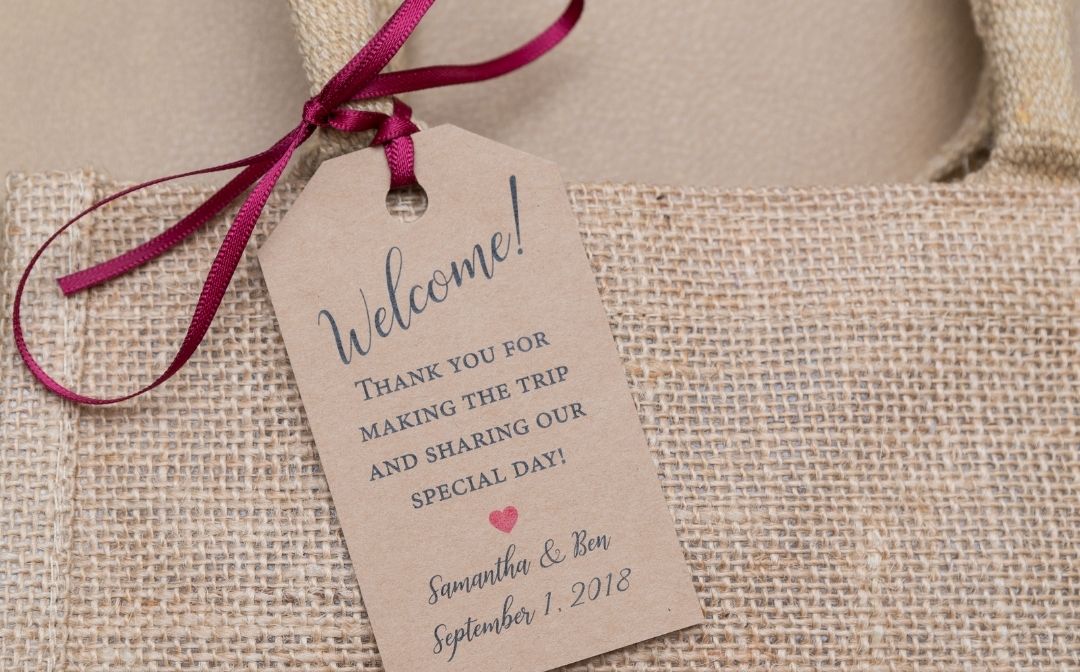 5. Pick a Destination Wedding Theme
Choosing a theme or specific style for your destination wedding is a fun way for your guests to get involved. Plan a themed wedding that reflects your interests as a couple or plays on your destination's local surroundings. This will give the entire week or weekend its own unique personality. If you use this destination wedding idea, be sure to let your guests know ahead of time so they can pack accordingly. 
Incorporate These Destination Wedding Ideas and More with Park Avenue Events
If you're looking for destination wedding planning inspiration, we've got you covered. From redefining what it means to have a destination wedding to incorporating local culture into your event, we've shared five unique ideas that will help make your special day unforgettable. If you're looking for more destination wedding ideas and help from an expert planner, contact Park Avenue Events today! I'd love to hear about your dream wedding and share my ideas for making it a reality.