Are you ready to make your wedding dreams a reality in the Peach State? Georgia is a popular destination for weddings, and for good reason. With its mild climate, diverse landscape, and an array of cultural attractions, there's something for everyone. Whether you're envisioning an elegant ballroom affair or an outdoor celebration under the stars, we can help you plan the perfect wedding in Georgia. This guide will provide all the information you need to get started, from choosing a venue to finding vendors and everything in between. So read on and find the answers to your most common questions about planning a wedding in Georgia!
Answers to Help You Plan the Perfect Wedding in Georgia
As a newly engaged couple, you probably have many questions about how to plan a wedding in Georgia. Fortunately, Park Avenue Events is a local wedding expert, and we're here to help you!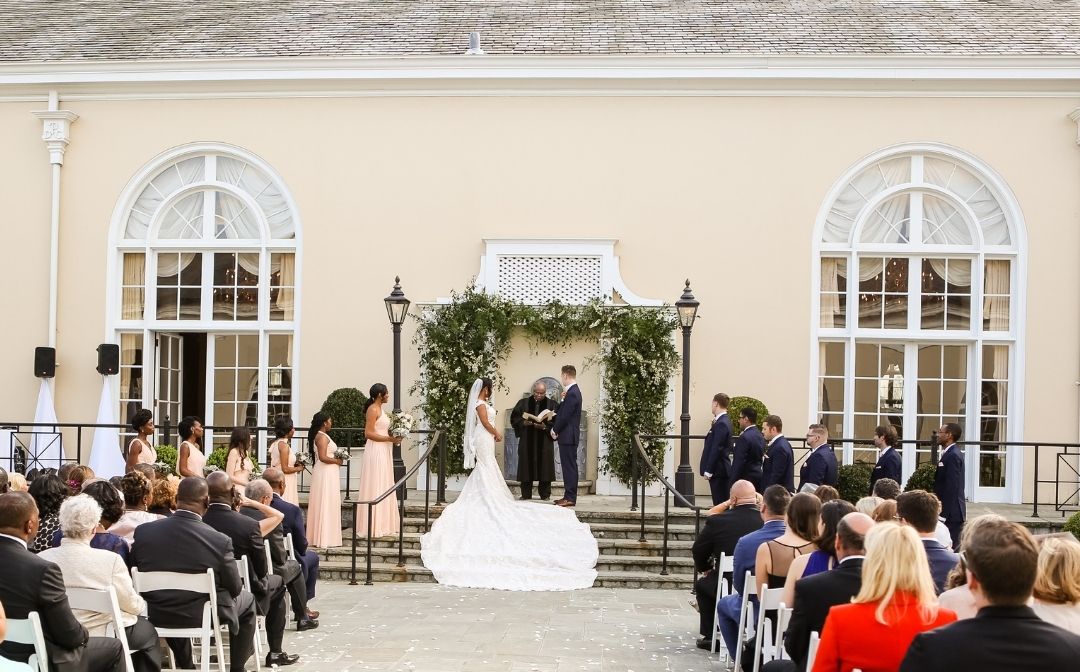 What is the Average Cost of a Wedding in Georgia?
A wedding is an investment, and the cost of a Georgia wedding depends on a variety of factors, including the city and your venue, wedding size, vendors, wedding events, transportation, florals, and more. If you opt for a small wedding with a limited guest list, you'll typically spend less than if you plan for a luxury 200-person ceremony and extravagant wedding weekend. In general, a minimum $50,000 budget is a great place to start when planning your wedding in Georgia.
What is the Best Month to Get Married in Georgia?
The last thing you want is unfavorable weather to negatively impact your Georgia wedding. While different parts of the state experience different climates throughout the year, you're the "safest" getting married in the fall (September thru November) after the summer heat and humidity die down. The other best option is in the spring (March thru May), although you may deal with some rainstorms. With either option, you can expect temperature highs in the low to mid-70s. If you opt for a summer or winter wedding in Georgia, be mindful of your guests when selecting your venue. You may want to go with an indoor wedding in Georgia to keep everyone comfortable. 
What are the Best Wedding Venues in Georgia?
Georgia has some unique wedding venues throughout the state. You can choose a natural outdoor setting with picturesque views or an elaborate indoor venue with glamorous details. Whether in the bustling city of Atlanta, amongst the rich culture and moss-covered tree-lined streets of Savannah, or in the coastal area of Sea Island, the best Georgia wedding venue is the one that brings your wedding vision to life. At Park Avenue Events, we've had the opportunity to plan hundreds of weddings at some of the best venues in Georgia. Though it's hard only to name a few, these are some of our favorite options:
4 Ideas to Plan a Perfect Georgia Wedding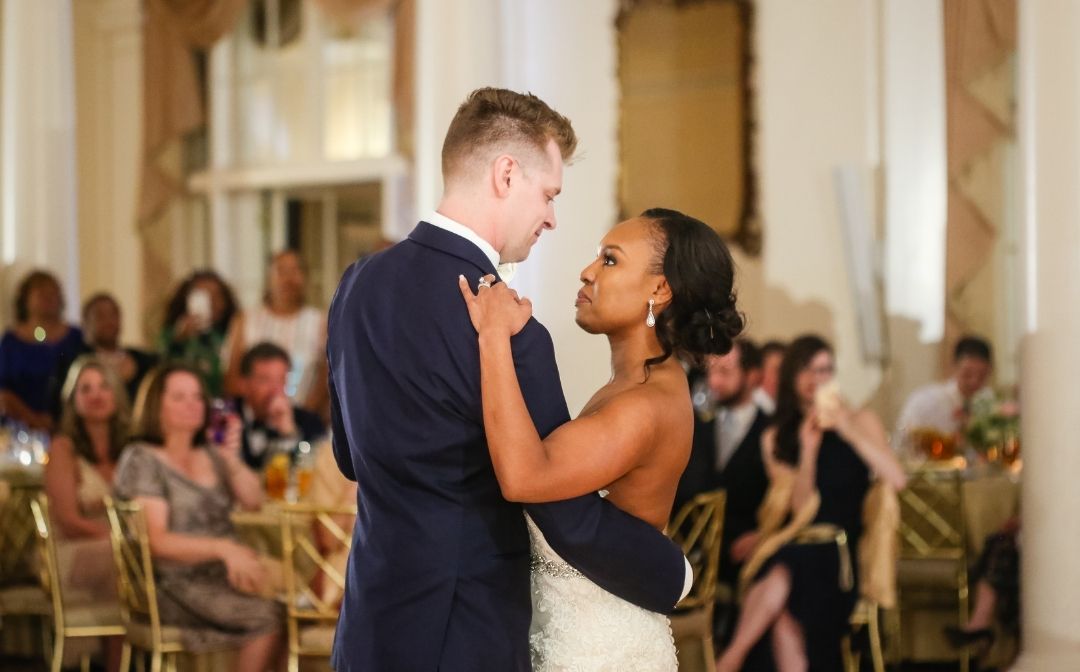 1. Hire a Wedding Planner in Georgia
If you want the perfect Georgia wedding, then you need to hire a Georgia wedding planner–that's all there is to it. Someone who knows the area well can recommend the best vendors, go on site tours with you to choose the ideal venue, and help you develop a realistic budget for a wedding in Georgia. At Park Avenue Events, we do all of that and more for our couples. Learn about our Georgia wedding planning services here!
2. Opt for a Wedding Weekend
If you want a truly memorable wedding in Georgia, opt for an entire wedding weekend experience. That way, you get more time to celebrate your marriage. Plus, your guests get to experience all that Georgia has to offer with you! There are so many options of things to do, from world-class attractions, like the Georgia Aquarium, to thrilling adventures, like the theme park Six Flags Over Georgia, to historical museums, art galleries, theater productions, and more. Once you know your wedding date, you can arrange activities for your guests and join them before your wedding day. 
3. Have a Destination Wedding in Georgia 
Just because you live in Georgia doesn't mean you can't have a destination wedding in Georgia. I know it sounds odd because most people think destination weddings take place in a different state or country from where they live. But the truth is a "destination wedding" simply means a wedding that takes place in a city you don't live in. If you're looking for inspiration for a Georgia destination wedding, check out this wedding at Barnsley Resort in Adairsville, GA. 
4. Take Advantage of Atlanta's Food Scene
If you plan your wedding in Georgia in the state's capital, you should definitely take advantage of the unique and adventurous food scene. Atlanta is known for being a Southern foodie's paradise, and you can use that to your advantage. Choose to have your wedding catered by a famous Atlanta restaurant and serve something unique like chicken and waffles, soul food, BBQ, or your favorite food in the big city. 
Plan Your Wedding in Georgia with Park Avenue Events
If you're looking for help planning your perfect wedding in Georgia, look no further than Park Avenue Events. We will take care of every detail, so you can relax and enjoy your big day. Plus, we know all the best spots in Georgia for weddings–from iconic venues to hidden gems–and have relationships with the best vendors in the area. With our help, you can be sure your wedding will be unforgettable. Ready to start planning? Contact us today!